Neograft Process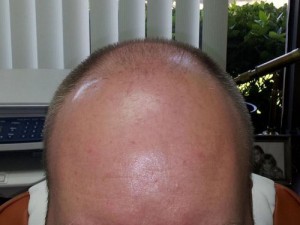 Before: Typical patient with diffuse thinning and recession of hairline and mid-scalp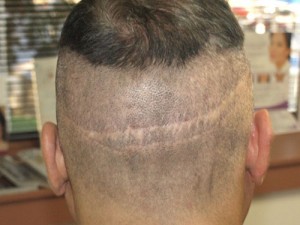 Prior to procedure, the donor area is closely trimmed.  Some patients prefer to have a short haircut prior to surgery, which allows this area to blend in nicely within a week.  In this case, you can see this patient has had 2 prior strip transplants, leaving wide, noticeable scars. He will have no scar with Neograft.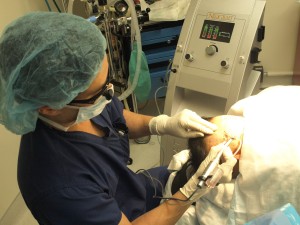 Removing the grafts with NeoGraft.  Each follicular unit is removed with a 0.8 -1mm punch, which should leave no noticeable scar.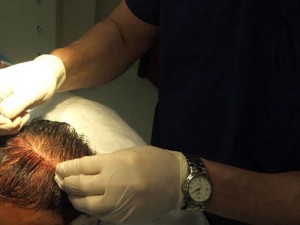 Dr. David prepares recipient sites.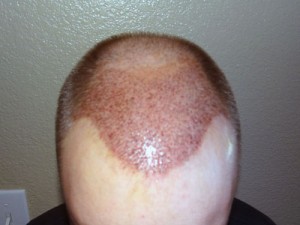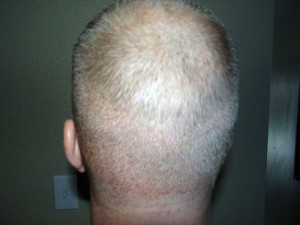 Immediately after a Neograft session. Note the donor area in the back of scalp: Within 5 days there will be no sign of surgery.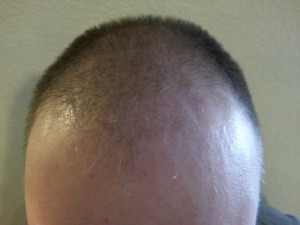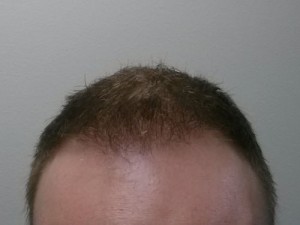 3 Months Post                                                                 6 Months Post